Learning to Be Self Sufficient  
Ten Steps to Pursuing Homesteading
Learning to be self sufficient is a skill that takes time and practice to master.  The good news is, you can start practicing self reliance right now, no matter where you live, whether it's out in the country or in an apartment.

    That's because homesteading is a way of life that can be practiced anywhere, and it's actually better to acquire these skills now, even if you live in an apartment, rather than investing in land and not knowing how to manage it.  So start following these ten steps for learning to be self sufficient.
Learning to be Self Sufficient
1.  Learn to cook from scratch
It sounds crazy, I know, but this is one of the easiest ways of learning to be self sufficient is to save money by cooking from scratch, plus, it will improve your health.

Cut out soda pop and sugar, and you'll lose weight at the same time, making you feel better and giving you far more energy.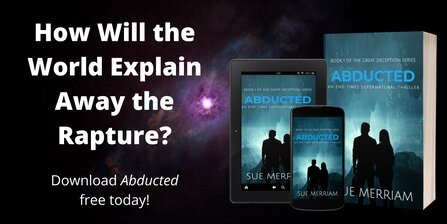 Find some simple, frugal recipes and make them ahead on the weekends.  Then you'll have good food already prepared and waiting for you at home so you're not tempted to stop by the fast food joint. 
Start cooking all of your food with coconut oil, and you'll love the taste so much that it will ruin you for fast food.  Food cooked in canola oil has a bitter taste that you don't notice until you begin eating clean food.  I can't stand fast food fries anymore.
2.  Keep Chickens
| | |
| --- | --- |
| Raising chickens is one of the easiest things you will ever do and will help in learning to be self sufficient.  | |
Better still, many cities will let you keep chickens in an urban back yard.  Granted, you must feed them and give them water daily, but keep hens in a chicken tractor, and they will be healthy and happy and provide you with fresh eggs daily for up to nine or ten months out of the year. 
If you're feeling braver, raise chickens for meat, butcher them and then vacuum seal and freeze the meat to last you through the year. 
You'll have excellent meat without the growth hormones and antibiotics you find in commercially produced poultry.  Plus, you'll know that the meat came from healthy, well-cared for birds.
3.  Keep Bees
Bees are rapidly becoming an endangered species because of colony collapse disorder.  Bees need our help to make sure they don't completely disappear off the face of the earth.  You can do your part, and have your own healthy raw honey by learning to keep bees.

4.  Start a Garden
| | |
| --- | --- |
| Gardening is a skill that takes time and practice to learn, and even seasoned gardeners have poor crops from time to time.  | |
So if your first garden doesn't produced as well as you'd like, don't give up.  Grow both a spring and a fall garden, and keep trying until you start getting bumper crops. 
Then dehydrate your vegetables and store them.  That way you'll have food security, cut down on your grocery bill and know you are enjoying good-quality food.
Do you live in an apartment?  You may have to get a little creative, but you can still grow food, either in containers or through an aquaponics system.

5.  Learn About Holistic Medicine
Many people are afraid to give up the day job because they don't want to lose their insurance.  What you may not realize is by eating whole foods, you can improve your health to the point that you won't need as many medicines. 
Plus, there are all kinds of ways of healing naturally without using drugs that typically have harmful side effects.  Holistic medicines such as homeopathy, essential oils, vitamin therapy and herbs work with your body and help you become stronger.

6.  Juice Regularly
So what does juicing have to do with learning to be self sufficient?  Fresh vegetable juice made from organic fruits and vegetables are a concentrated form of nutrition that goes straight into your bloodstream, giving your body the vitamins it needs and making you stronger and healthier.  The healthier you are, the more energy you will have to cook your own meals, garden and do the other tasks that will lead to self reliance. 
So as soon as you can, invest in a juicer and drink fresh juice everyday.  Not only will it give you energy and help you fight off illnesses, but by giving your body the nutrients it needs, you eliminate cravings, helping you to lose weight.

7.  Start Thinking About Your Passion

Of course the goal of learning to be self sufficient is to eventually have a home business so you can avoid the rat race altogether and stay on your land.  Now is the time to start thinking of ways you can earn an income, whether it be selling eggs or honey or another type of home business.   Think about what you love, and start looking for ways to earn money through your passion.

8.  Clear Out the Clutter
If you can't find that tool, you're more likely to go out and buy another one, wasting money and increasing the clutter.  Make it your goal to start clearing out the clutter now and finding a consistent place the store the things you do need and use.  Those items you don't need anymore, you can either sell them through a garage sale or on ebay or donate them to thrift stores. 

9.  Think About Going Smaller
By clearing out the clutter, you may find you don't need nearly as much space.  One great way to save money is by downsizing.  By moving to a smaller space, you cut down on cost and save more.  So think about it; do you really need 2,000 square feet?  Can you make it on 1,800 instead, or even better, 1,500 square feet?  By learning to live in a smaller space now, you will more easily adjust to the home you will eventually build on your own land.

10.  Learn Cob or
Straw Bale Construction
And speaking of building your own home, take the time now to learn how to build your own home, using ecologically friendly and low-cost building materials, such as cob construction or straw bale construction.  By building your own, smaller home, you save thousands of dollars and can more quickly live mortgage-free.
Related article:  How to make money off your homestead.