The Adventures of Goose Poop Farm by Ric McDermott
Adventures of Goose Poop Farm is the story of one man learning how to live the self-reliant life outside of Pepin, Wisconsin.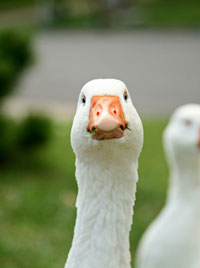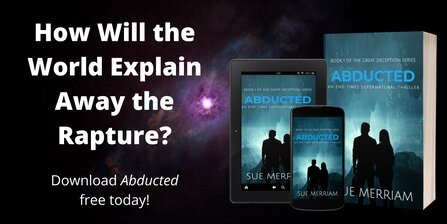 Ric McDermott spend his entire life in St. Paul, Minnesota and worked at a post office in Minneapolis until 2007 when he retired and established his homestead at the tender age of 55. Two years later, he first shared his adventures of Goose Poop Farm in the my story section of Organic Gardening and Homesteading.
That original story (you can read it here) was such a hit, that he now has his own section on the site, and we have since had several stories about Rick and his adventures living the self reliant life.


Here's his story in his own words:
My mother grew up on the family homestead in southern Minnesota. My dad, a career Navy man, was absent for long periods. My mother, from a large family, literally farmed us kids out during the summer to relatives and her parents, all who had farms and such for me returning to my roots.
Living in the city, I always was a front runner in urban farming. Mowing grass was such a waste, so out with the rototiller. By the time I finished, I never had but a patch of grass and a huge garden that fed me and the neighbors.
The front yard took a little longer, but what started as planting around a tree evolved into the front yard becoming a garden with tomatoes and alfalfa taking center stage.
During my working years I always thought in retirement I would end at a place year-round where it's warm. How things can change. My best friend, Mike, wanting a change from city life, talked me into day trips outside of the city looking at raw land, farmsteads, and not anything to do with the city.
Pepin County WI in the fall won the both of us over with the sheer beauty of the bluffs and valleys. We found our property. I guess it spoke to us. A revisit and we knew it should be ours. Blinders on, we went ahead and bought it. We knew we had the ingredients to make a new life, but the knowledge of how to do it continues, and we know it's never easy.
Ric will be using this form to download further adventures of Goose Poop Farm.
Ric McDermott's Form
This is the form Ric McDermott uses to keep us updated on his adventures.
Ric's Articles About Goose Poop Farm
Click below to see contributions from other visitors to this page...

The Adventures of Goose Poop Farm

Read the Story That Started it All
It's been a year and a half since I gave up city life to return to my roots on the farm. A day trip brought me to Pepin County in Wisconsin. Awed by the awesome scenery: hills, valleys, rivers, trout creeks and most majestic of all, Lake Pepin - the wide spread on the Mississippi River. Read more


Learn How to Break Free

Return from the Adventures of Goose Poop Farm to the Home Page