List of Home Based Businesses For the Self Reliant Soul
A list of home based businesses will give you an idea of how you can stay at home, be more self reliant, and have your own home business to boot.
But Realize...

| | |
| --- | --- |
| Even with this list of home based businesses, no legitimate home business is a fast, easy way to a full time income. | |
All of them take hard work and a lot of passion, and I know of very few businesses that are profitable within the first six months. My own home business did not become profitable until the second year.

Expect to work part-time on your home business evenings and weekends during your first year while you still hold down a daytime job. With hard work, your home business will take off, and you be earning a full-time income.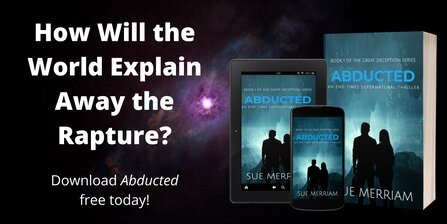 It is certainly possible to have a home business that can provide you with a full time income, especially if you work toward becoming debt free and pursue frugal living. Here are a list of home based businesses to inspire you.

List of Home Based Businesses
1.  Online Business

By this I mean it shouldn't be a crafts store, a knick knack store, or a department store. Such businesses aren't likely to survive in this tough economy. But what you can do is offer items that can't be found at your local Wal Mart.
When coming up with a list of home based businesses to consider, think about unusual, practical items, such as beekeeping supplies, bulk food and grains and other unique items.

If you have an unusual hobby, that could be turned into a business as well, including an online business. My mom sews vestments for priests, so a few years ago, we opened an online vestment supply store.

2.  Beekeeping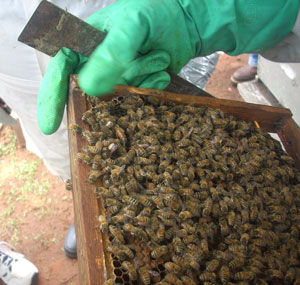 Everyone loves raw honey, a rapidly vanishing resource. Local raw honey is prized for its delicious taste and excellent health benefits.
A teaspoon a day of locally produced honey is good for warding off the ill effects of allergies. Your lovely bees will also produce bees wax and royal jelly.

The start-up costs are relatively low (about $400, including the bees), and the work will be about 3-6 hours per season, per hive.
One hive can produce about 30 to 40 gallons of honey per season. It's a good way to help your garden, the environment and your pocketbook.
3.  Raising Beef or Pork
Red, white or the other white meat, both are on my list of home based businesses because people these days are looking for fresh, healthy, lean meat, and if you have the space, you can fill a need.
You can buy calves in the spring and keep them on your property all throughout the summer. Then in the fall, send out emails to everyone you know saying you have cattle ready to be processed for sale, and that you will take the cattle to be processed.

They buy the steer from you and pay the processing fees, and will still end up with a lot of delicious, grass-fed beef at a great price.  The same goes for hogs, and better still, they take up a lot less room. You can buy several feeder pigs in the spring and then sell them in the fall the same way.

4.  Grow Vegetables

And sell them at your local farmer's market.  Or start a local food co-op, where you and other local producers in your area provide good quality, organic food.

5.  Sell Raw Milk

There are many people who would love to buy either fresh goat's milk or raw cow's milk.  One farmer I know has a one-year waiting list of people wanting the raw cow's milk he sells.  There is a demand you can meet.

6.  Grow Grapes

You can either make and sell your own, locally produced wine or sell your grapes to a local vineyard.

7.  Agritourism
Open a pumpkin patch in your area, or a petting zoo.  Provide a farm to table meal complete with raw honey and other good, fresh foods.  Many urbanites are completely out of touch with how their food is produced and would love the chance to learn more.

8.  Raise and Sell Fish

Because of the risk of radiation from Fukushima and the risk of GMOs in commercially raised fish, many people are looking for safe, locally-produced fish.  You could provide it and earn an income.

9.  Homesteading 101

Many people are wanting to learn how to be more self reliant.  You could provide those skills and earn an income.

10.  Make and Sell Jams and Jellies

Make unusual jams, such as rose petal jam, or blackberry jam from locally grown blackberries, and you have an unusual product others would love to buy.

11.  Make and Sell Soaps and Lotions

Use the wax from your bees to make lotions, hand balms, and lip balms.  Make fragrant soaps with all-natural ingredients, and you have a product others would love to buy.

12.  Candlemaking

You can also use that beeswax to make hand-crafted candles that smell great and work great as well.   You can also sew unusual costumes, do woodworking, or knit scarves. 
Follow your passion, learn to live on less, and you'll soon have a home-based business that will allow you to be self reliant.

Learn More About Self Reliance