Mexican Cooking Recipes
Mexican cooking recipes are an indispensable part of the frugal budget. The next time you crave authentic Mexican cooking, instead of running to that expensive Mexican restaurant or worse, a Mexican fast food place, make your own at home instead.
The Benefits of Making it Yourself
Not only do you cut down on cost by cooking your own Mexican food, but you can also cut out needless chemicals and fat.
The first time you make your own fresh flour tortillas, especially with freshly ground flour from your own bulk grains, you will never want to buy - or eat - commercially prepared flour tortillas again. The same goes with homemade corn tortillas.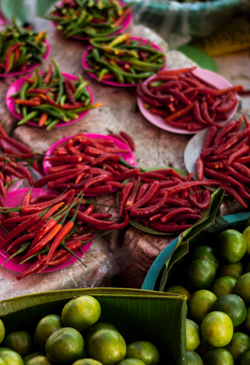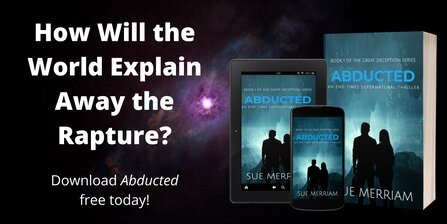 In my opinion, there is no better ethnic dish out there than homemade, using Mexican cooking recipes and including your own fresh, handmade tortillas.
How to Make Tortillas
The essential to cooking Mexican are homemade tortillas, although you can also buy ready made tortillas at the grocery store.

The two basic types of tortillas are corn and flour tortillas. I have included recipes for both.

The Corn Tortilla
If you want to make corn tortillas for your Mexican recipes, you will need Masa Marina. The word masa is Spanish and means dough.
Masa Harina is a dry and powdered form of cornmeal dough and is available for purchase in most supermarkets. Some Mexican cuisine aficionados swear by Maseca, a commercial brand of Masa Harina.
I've tried both Maseca and the standard form of Masa Harina, and personally can't tell the difference. Maybe that's because I'm an Okie.
The basic recipe for cornmeal tortillas used in Mexican cooking is:
2 cups Masa Harina
1 1/3 cups lukewarm water
Pinch of salt (optional)
In a bowl add the water to the masa harina and salt if you are using it, and mix until it forms soft dough. Divide the dough into 18 evenly divided balls of dough and either pat them into a pancake shapes or press them in your tortilla press.

Flour Tortillas For Your
Mexican Cooking Recipes
My children love these, and I will sometimes make flour tortillas out of freshly ground flour and serve them hot and dripping with butter and honey. Or else, I'll add a layer of refried beans, cheese and roll them up for one of the tastiest bean burrito Mexican cooking recipes out there.

I got this tortilla recipe from Kinder Krunchies: Healthy Snack Recipes for Children (the book is available through Discovery Toys). This recipe has become a staple in our household, and is also a great way to get your children into the kitchen.

The basic recipe for flour tortillas is:

    •    1 cup of flour
    •    1/2 teaspoon salt
    •    1/2 teaspoon of baking soda
    •    1 tablespoon of shortening
    •    1/3 cup of warm milk


Mix together the flour, salt and baking soda. With a fork or butter knife, cut in the shortening and then slowly add the warm milk. Knead the mixture until you have a soft dough and then divide it into 8 equal-sized segments. Roll the segments into balls and either flatten them with a roller or use a tortilla press. The tortilla press will work much better at making tortillas for your Mexican cooking recipes(See below).

Making the Tortillas
You can make tortillas by hand, rolling them into a ball and patting them into the shape of thin pancakes, but mine have always been thick, and while they worked as tortillas for enchiladas.

The Essential Tortilla Press

However, using a tortilla press is a faster and much easier way of preparing your Mexican cooking recipes.
With a tortilla press, you will make a much faster and thinner tortilla that is easier to work with.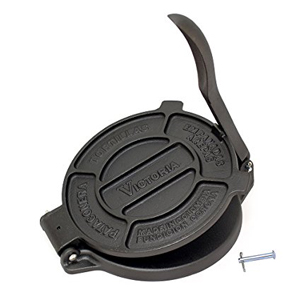 If you do use a tortilla press, be sure and line it with either wax paper or plastic wrap to keep the dough from sticking to the press.You can find a tortilla press here.
Cooking Your Tortillas
Heat an ungreased skillet on medium. When the skillet is hot, add the tortillas one at a time. Allow it to cook on one side for about 15 seconds and then using a spatula, flip it over to the other side and allow it to cook for 15 more seconds. Store your warm tortillas in a covered container. That way they'll remain warm and flexible and easier to use in your Mexican cooking recipes.

Mexican Cooking Recipes and
Beef Chili Tacos
This recipe comes from the book Tex Mex from Scratch by Jonas Cranby and serves four.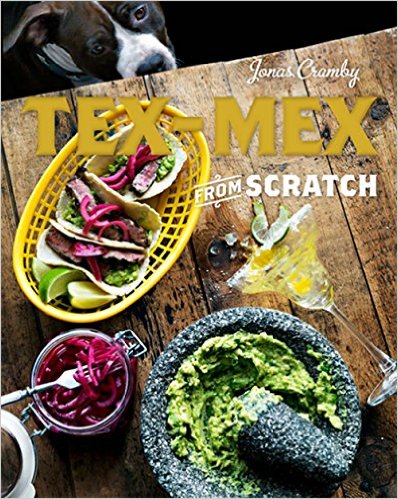 1 dried chipotle chili
1-2 dried chills, such as ancho
2 1/4 pounds of braising steak
1 whole garlic bulb
corn oil, for frying
2-3 tablespoons all-purpose flour
1 tablespoon chili powder
2 teaspoons dried oregano
2 teaspoons ground cumin
2 teaspoons dried coriander
1 tablespoon granulated sugar
salt and freshly ground black pepper
1-2 fresh chills
1 1/2 cups beer
1 beef bouillon cube
Remove the stems and seeds from the dried chills.  Cover with 1/2 to 1 cup of water and boil for about 15 minutes.  Dice the steak and finely chop the garlic, then cook the meat and garlic in a little oil.  Cook in small batches to get a nice searing of the meat.

Dust the fried meat with flour, chili powder, the other dried herbs and spices, the sugar and salt and pepper.  Finely chop and add the fresh chills.  Process the boiled chills and water together in a blender or food processor and pour over the stew.  Add the beer and bouillon cube so that it just covers the meat. 

Cover with a lid and let simmer for at least 2 hours or until the meat is tender and thready.  Serve with corn tortillas, wedges of lime, sour cream and grated cheese.

Ready to Make Authentic
Mexican Enchiladas?
Then check out one of my favorite Mexican cooking recipes by clicking here.

Don't Forget the Refried Beans
One of the more delicious Mexican cooking recipes that is rich in fiber is refried beans. Learn how to cook pinto beans and find an easy refried bean recipe by clicking here.