Guide to Using
Homeopathic Medicine

A guide to using homeopathic medicine will show you how to heal both yourself and your loved ones from ailments.   Homeopathy is a safe alternative to drugs without the dangerous side effects.  It works by stimulating your immune system to heal itself, and has been around since the late 1700s.  This marvelous medicine is a must-have for the self-reliant homesteader.

But for it to work effectively, you need the right remedy.  Investing in a book or two on homeopathic remedies is a good investment, but for some of the more common ailments, here are some of the more common homoepathic remedies you should have on hand for emergencies.
Guide to Using Homeopathic Medicine
And Arnica Montana

Because it helps to ease the symptoms of simple traumas, including accidents, falls, springs and muscle aches, Arnica is one of the must-have remedies. It will ease the pain and promote healing.  (Find it here.)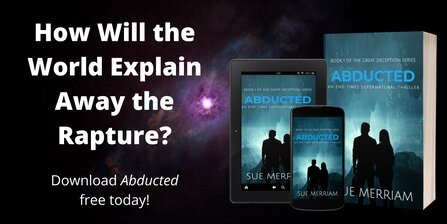 Belladonna

Belladonna is excellent for colds that come on suddenly, with mild fever, head congestion and oversensitivity to noise and light.

If the symptoms you are experiencing are violent - or if your face and cheeks are bright red, and your symptoms are more pronounced on the right side, this remedy is likely for you.  (Find it here.)

Bryonia Alba

Bryonia Alba is good for treating both headaches and flu-like symptoms. Generally the person who needs Bryonia wants to be left alone. Those who also need Bryonia also have an intense thirst and feel worse when they are moving.  (Find it here.)
Chamomilla

If you have a baby or small child at home, no guide to using homeopathic medicine would be complete without including this useful remedy.  Chamomilla is an excellent remedy for children who are irritable from teething pain.  (Find it here.)

Gelsemium

Think of taking this remedy the next time you have flu-like symptoms, feel weak overall, have the shivers, and your limbs feel heavy and weak. People who need Gelsenium generally aren't thirsty.  (Find it here.)
Hepar Sulphuris Calcareum

Hepar Sulphuris Calcareum is my go-to remedy when I have a sore throat.  It's a good remedy to take in the early stages of a croupy cough and is also good for any time of skin conditions, including boils and canker sores.  If you shiver when you are even slightly exposed to the air, and your throat feels like it has needles in it when you swallow, Hepar is a good remedy for you.  (You can find it here.)

Hypericum

Hypericum Perforatum is the remedy to take for any type of nerve pain. Trauma from injuries to the fingers or from tooth extractions can be eased by taking this remedy.  (Find it here.)
Nux Vomica

We keep a lot of this remedy on hand because we use it so much.  Any time you have overdone it as far as eating or drinking is concerned, think about taking Nux Vomica.  It's a great remedy for easing indigestion.

It's also a good remedy for insomnia, especially if you have a tendency wake up angry, or wake up at 3 a.m. and can't get back to sleep until six, and then are groggy the rest of the day.  (You can find it here.)

Rhus Toxicondendron

If you wake up with a backache or neck ache that gets gradually better as you keep moving, then Rhus Tox is the remedy you need.  People who need this remedy are also thirsty for cold water or milk.  (Find it here.)

Ruta Graveolens

If you are suffering from tennis elbow or stiff and sore joints, Ruta Graveolens is a great help. It also helps ease muscular strain, eye strain and sprains.  (Find it here).

Keep this in mind the next time you suffer one of the common afflictions. You'll be amazed at how quickly these remedies work at easing your symptoms and promoting healing.
Related article:  Learn about alternative types of medicine

Learn More About Self-Reliant Healing
Return from Guide to Using Homeopathic Medicine to Home