Losing Weight by Walking

Losing weight by walking is an easy, low-cost and low-stress way to regain your health and avoid that expensive trip to the doctor's office. 

I'm a firm believer that self-reliance is crucial in every aspect of your lives and especially your physical well being.  By pursuing healthy eating, natural healing techniques and exercise, you can take back control of your health at any age.  Walking on a daily basis is a fun and doable way to help get well.

Walking Benefits
So what are the benefits of walking?  Walking benefits include weight loss and improved sleep as well as a reduced risk of high blood pressure, diabetes, heart disease, cancer, and even age-related cataracts.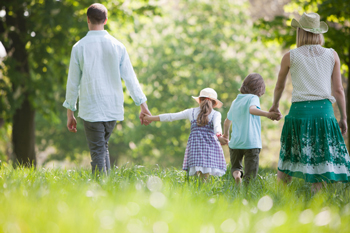 Walking on a regular basis will also increase your energy level and your mood.  I always feel better after a long walk. 

Walking also strengthens your muscles and bones, decreasing the risk of developing osteoporosis and arthritis.  I figured out a long time ago that taking a 40-minute walk every day was a great way to keep back spasms at bay.  It will also prolong your life.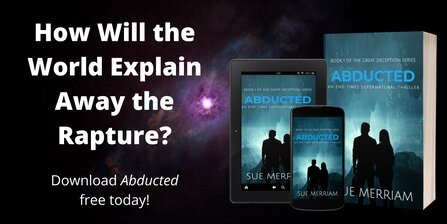 Losing Weight by Walking
Is a Low Cost Exercise

Walking costs a lot less than a membership at the gym – the only thing you have to pay for is a decent pair of sneakers.  You can walk anywhere in virtually any weather.  When I lived up north, I found I could walk comfortably as long as the temperatures were 25 degrees Fahrenheit or above.  If you live up north when it tends to stay colder longer, investing in a treadmill might be a worthwhile investment.  Buy a used one to save money.  Most people buy new treadmills in January and sell them with chagrin in the spring.  Look for them on Craigslist.

Fun Exercise
Also, walking is a social activity.  Walk with a friend to help you stay motivated.  Or if you're a loner like me, listen to audiobooks or music.  I prefer listening to movie soundtracks and imagining I'm in the middle of an epic adventure while I walk.  It helps me move faster.

Great for Beginners
Those who are new to exercising will find that walking is a good way to ease into an exercise program.  Walking is less stressful on the body than running or other forms of exercise, so if you are significantly overweight or have health problems, walking will likely be the best way to go.  Also, because it is easier and funner to do, it is also easier to stick with it.  After all, if you don't enjoy your exercise routine, you won't be motivated to do it day after day.

Walking for Fat Loss
Losing weight by walking works best if you walk at least 40 minutes daily, so make it your goal to work up to walking at least three miles a day in a 45-minute time period.  If you walk at a pace of four miles per hour, you will burn the following amount of calories per minute, depending on your weight:

If you weigh 120 pounds:  4.7 calories per minute
If you weigh 140 pounds: 5.5 calories per minute
If you weigh 160 pounds: 6.3 calories per minute
If you weigh 180 pounds: 7.1 calories per minute
If you weight 200 pounds: 7.8 calories per minute

If your goal is losing weight by walking, try to burn at least 250 calories per day by walking, start eating healthy by cooking your foods from scratch, and start using natural oils such as coconut oil and lard (read this) and you'll be able to lose weight and feel better in no time.

Running Vs Walking
If your primary goal is to lose weight, running will get you there faster because it is a more intense workout.  Plus running inhibits your appetite, making you less hungry.  But keep in mind that running is harder on your hip, knee and ankle joints.  The repetitive nature of running means an increase of the risk of injury.

If you are determined to run, work your way up gradually from power walking to running.  Then run on soft surfaces such as grass or woodland trails.  Also wear the best quality shoes you can afford, preferably shoes that have been fitted for you by a shoe expert.  Spending some time with a personal trainer who makes sure you are running the correct way will help reduce injuries.

Learn More About Natural Healing
Return from Losing Weight by Walking to Home