Homemade Cleaner Recipes
Homemade cleaner recipes help you make your own healthy, all natural homemade cleaners at home.  These recipes have three great advantages over the commercial products you pick up at the local grocer. 
First, homemade cleaners are economical - you're not paying for that extra packaging and advertising.
Second, they are safer to have around your family.  
The ingredients for these cleaners mainly include soap, baking soda, and other nontoxic substances.
And finally, there is tremendous satisfaction in making your own cleaning supplies, knowing you can rely on yourself rather than the store to keep your home clean.
The following homemade cleaning recipes come from the book, Home Made Best Made by Robert Dolezal.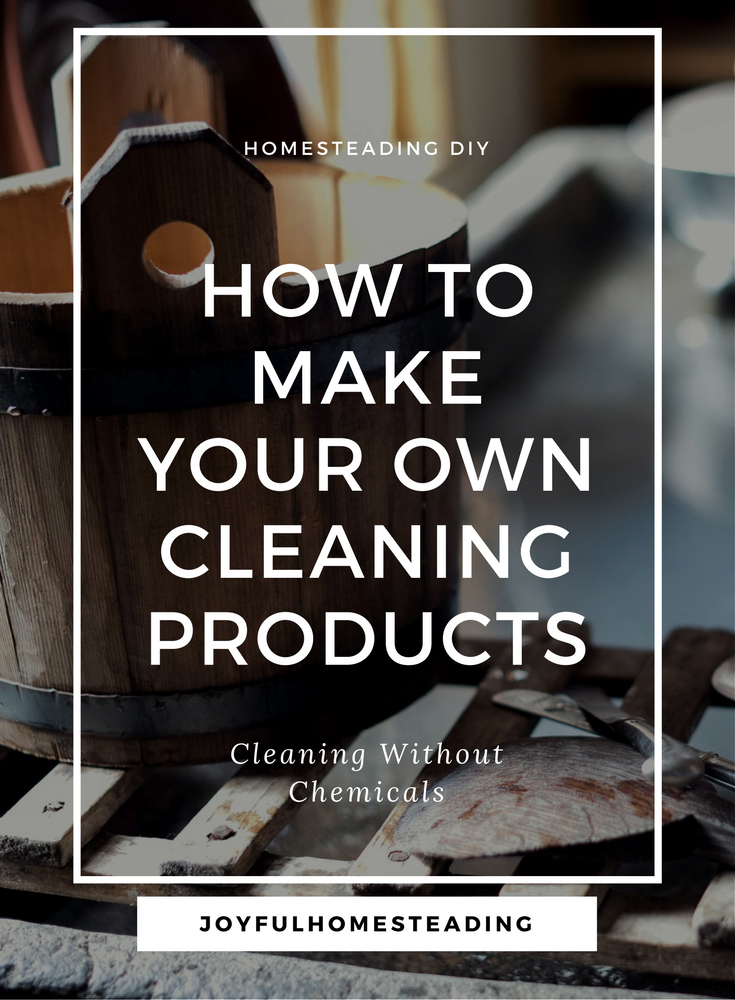 Supplies You Will Need For Your Homemade Cleaner Recipes

Here's a list of some supplies you might need to make these homemade cleaners:
Washing soda
Soap flakes
Essential Oils - including lemon and pine, if you want to make the air freshener, as well as bergamot and clove.
Glycerine
Diatomaceous Earth - not only is diatomaceous earth good for cleaning, you can also use it to protect your bulk grains from insects and get rid of internal parasites.
White Vinegar
Cornstarch
Borax
Baking Soda
Lemon Juice
Brown Sugar and Yeast (for the septic toilet activator)

All Purpose Cleaning Paste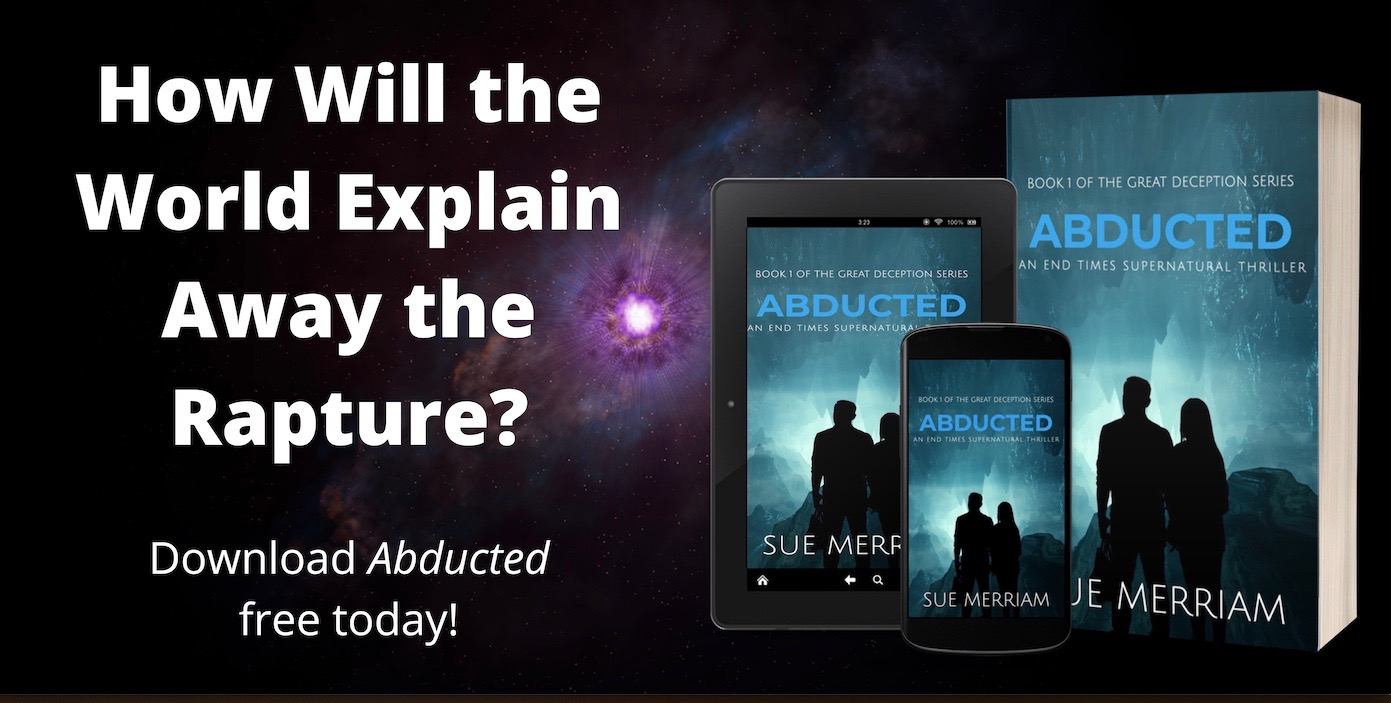 The next time you are tempted to use an abrasive cleaner, turn to homemade cleaners and especially a batch of this cleaning paste instead. It's good for most cleaning chores without scratching your surfaces. Best of all, it's made of natural ingredients that are safe to have around children. That's the best part of these wonderful homemade recipes.

Ingredients
1/2 cup pure soap flakes
1 cup diatomaceous earth
1/2 cup baking soda
3 tablespoons glycerine
Put the flakes in a blender or your food processor to crush them. Add in the diatomaceous earth and the baking soda. Then add enough of the glycerine to make a thick paste. Spoon the mixture into a wide-mouthed jar or other containers with a tight lid. Keep the paste covered so it does not dry out.
Lemon Furniture Polish

I love this polish because it is so simple – olive or vegetable oil and lemon essential oil. Homemade cleaners that clean and polish wood - who would have thought?

In addition to cleaning your furniture and making it smell good, lemon essential oil is good for treating wounds and infections and will also help ease fear and increase memory and concentration. Building your brain while you clean – what could be better? You will need to make this fresh before each use.
1 cup olive or vegetable oil

1 teaspoon lemon essential oil

Mix the oils together well and apply sparingly with a soft cloth. Then wipe it dry and buff your furniture to make it shine.
Lemon essential oil is valuable for many homemade cleaner recipes.  Find it here.
Glass and Window Cleaner

Some of the best homemade cleaner recipes are the ones that are simple. The secret to a window that doesn't streak is to wipe it clean with crumpled newspaper, instead of cloth or paper towels. It's a great use for those Sunday papers that are piling up in your garage.
1/4 cup white vinegar
1 tablespoon cornstarch
2 cups warm water

Add the ingredients to a spray bottle and shake it until the cornstarch is dissolved. Spray liberally onto the glass and wipe with crumpled newspapers.
Lemon Tile Cleaner

1/2 cup pure Soap Flakes
1 cup diatomaceous earth
1 cup baking soda
1 teaspoon lemon essential oil
In a food processor or blender, crush the soap flakes and add the diatomaceous earth and the baking soda. Transfer the mixture to a bowl. Sprinkle the essential oil over the mix and stir it in with a spoon. Continue stirring for several minutes and then spoon the mixture into a clean and empty spice container with a cap that also has a shaker top. Let the mixture sit for about a week until the oil is completely dispersed. Be sure to include this one with the rest of your homemade cleaner recipes.
Pine Floor Cleaner

Washing soda is a wonderful ingredient in homemade cleaner recipes. It cuts grease and removes stubborn stains. Mix it with soap and salt for a great cleanser for your hard floor surfaces.
1/2 cup Soap Flakes
1/4 cup Washing Soda
1 cup salt
2 cups water
2 teaspoons Pine Essential Oil (find it here)
Place the soap, washing soda, salt, and water in a saucepan and heat gently, stirring until the soap, soda, and salt have dissolved. Cool the mixture to lukewarm and then add the essential oil. Stir well and then pour into a container.
To use, add 2-3 tablespoons of the mixture to half a bucket of hot water, stirring well.
After you have cleaned the floor, rinse it with a bucket of clean water and one cup of vinegar.
Toilet Bowl Cleaner

Homemade cleaning recipes like this one are a great way to clean your toilet without using harsh chemicals.  For stains, pour this in and leave it overnight.
1 cup borax
1/2 cup white vinegar
To use: Flush the toilet to wet the sides of the bowl. Then sprinkle the borax around the toilet bowl. Drizzle the vinegar on top. Leave this for several hours before scrubbing with a toilet brush.
Oven Cleanser

Homemade cleaner recipes like this one is good for getting rid of baked-on grease without all those harmful fumes, the best part of these wonderful homemade cleaners.
1 16-ounce box of baking soda
1/4 cup Washing Soda
Mix the ingredients well. Wet the floor and walls of your oven and then sprinkle this mixture on the surface. Repeat this process and let it sit overnight.
In the morning, wipe away the mixture and the grease. Rinse well to get rid of all the residue. To get rid of the burned-on stains, scour them with salt and an abrasive pad.
For the Bathroom and Kitchen:
All Purpose Cleaner and Disinfectant

Use this on both kitchen and bathroom surfaces to cut grease and grime and kill germs.
1 teaspoon borax
1/2 teaspoon Washing Soda

2 tablespoons lemon juice
In a pint spray bottle, combine the ingredients. Add one cup of very hot water and shake well to mix and dissolve the dry ingredients. Then use it like you would use any spray cleanser. This can be stored indefinitely and is a must for your list of homemade cleaner recipes.

Septic Toilet Activator

Is your septic system producing unpleasant odors? It means you don't have enough sewage-digesting bacteria in your system. Make this mixture and flush it down your toilet:
1 quart of hot water (105 to 115 degrees Fahrenheit)
1 pound brown sugar
2 teaspoons dried yeast

Dissolve the brown sugar in the hot water and leave it until the mixture is lukewarm. Then add the yeast. Immediately flush the mixture down the toilet.
Dishwashing Liquid

No list of homemade cleaners is complete without dishwashing soap. This is for washing dishes by hand. Don't use this in the dishwasher.
1/4 cup soap flakes
2 cups hot water
1/4 cup Glycerine (find it online here)
1/2 teaspoon lemon essential oil

In a bowl combine the soap flakes and the water and stir until the flakes have dissolved. Cool to lukewarm. Stir in the glycerin and the essential oil and leave to cool. As the mixture cools, it forms a loose gel. Stir with a fork to break up the gel and then pour this into one of your old dishwashing soap containers or an empty shampoo bottle. To use, squirt some into running water.
Automatic Dishwasher Soap

f you have hard water, you will need to use the dishwasher rinse (listed below) as well.
2 cups borax
2 cups of  washing soda

Mix the borax and washing soda and store them in a closed plastic container. To use, add 2 tablespoons to the dishwasher soap compartment.
Automatic Dishwasher Rinse

One to 1 1/2 cups white vinegar
Vinegar…who would have thought it? Add this to the rinse compartment of your automatic dishwasher. Do not overfill. Run your dishwasher as usual.
Learn More Natural Cleanser Recipes
Return from Homemade Cleaner Recipes to the Home Page