Tomato Ketchup Recipe
A tomato ketchup recipe to improve your health and save money.  So why make your own ketchup when you can buy it at the store?  In addition to the self satisfaction of doing it yourself, there are several benefits to making your own, homemade ketchup.
High Quality at Half the Cost
Imagine not worrying when you six-year old covers his noodles with ketchup. 
That's because you can make your own ketchup using this tomato ketchup recipe and adding high quality ingredients, including raw honey and apple cider vinegar.  
This ketchup tastes a whole lot better than anything you can find in the store.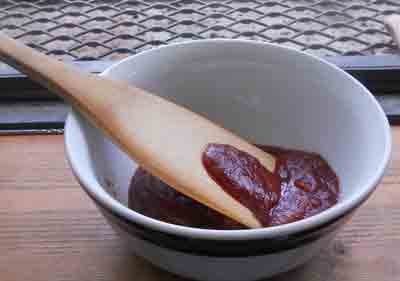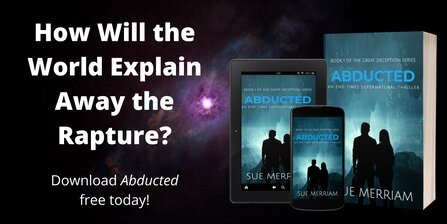 Plus, you can tinker with the ingredients to make your ketchup as spicy or mild as you want.  My daughter loves the spicy version in the recipe I have listed below - she asks me to make it all the time; but if you prefer something milder, reduce the amount of pepper to taste.  Or, if you prefer a little spice in your life, add cayenne pepper. 

It's Healthier
In the last year or so, I have found one brand of ketchup that doesn't contain high fructose corn syrup (Good job, guys!), but all of the lower cost versions have it, and it will wreak havoc with your health.   
But with this tomato ketchup recipe you can go beyond.  By using honey, this ketchup is far healthier and less likely to mess with your blood sugar levels.  But better still, this tomato ketchup recipe is made with all natural ingredients and no sugar or high fructose corn syrup.

Saves Money
At the local discount store a bottle of the high quality ketchup (about three cups) with no high fructose corn syrup costs $1.99 at 2016 prices.  You can make your own excellent quality ketchup (four cups) for about $1.50 at 2016 prices, if you buy your tomato sauce. 

If you buy tomato powder in bulk, you can make your ketchup from tomato powder and save even more money.  Although I do buy canned tomatoes in bulk for soups and salsas, I also like having tomato powder on hand. It's an easy way to make pizza and spaghetti sauces and is great to have on hand in an emergency.
Plus, if you buy it in bulk, you can save even more money. 

For example, if you buy a ten-pound bag of tomato powder (which, if stored on the shelf, will last for years), the cost will be about $1.15 if you make this from tomato powder (assuming you will have to buy all the spices and the honey), and you will end up with a good three to four cups of ketchup, about the equivalent of a 24 oz. bottle of ketchup.

Better still, if you make ketchup from your own home-grown tomatoes, you can make this close to free, although you will have to supply the honey and spices.

Tomato Ketchup Recipe
The ingredients for this tomato ketchup recipe follows.  By the way, I got the idea for this from a wonderful little book called The Beginner's Guide to Edible Herbs, although I did change the recipe a bit.


    28 ounces canned tomato sauce OR
    1 cup tomato powder and 3 and a half cups water)
    1/3 cup raw honey
    1/3 cup cider vinegar
    2 tablespoons minced onion
    1/2 teaspoon garlic powder
    1 teaspoon salt
    1/2 teaspoon pepper
    1/2 teaspoon dry mustard
    1/8 teaspoon allspice
    1/8 teaspoon cloves
    1/8 teaspoon ground coriander seeds
    Stainless steel pot

I've listed a stainless steel pot, because tomato sauce will react with an aluminum pot.  Sterilize a canning jar by filling it with boiling water.  Then drain the jar until you are ready to use it.   Combine all of the ingredients and bring them to a boil, stirring frequently.  Reduce the heat and allow it to simmer for about half an hour until it reaches the consistency of ketchup.