Healthy Blender Recipes Provide
Great Energy and Nutrition

Healthy blender recipes like the following shake and smoothie recipes I have listed below are a great way to get nutrition and energy. Plus, they're delicious.
Fruit smoothies are a great way to ensure you have your daily requirement of fruits, while drinking a kefir shake daily will ensure you get a daily, healthy dose of probiotics for better digestion and a strong immune system.

Fruit Smoothie Recipe

1 tablespoon orange juice concentrate
1 cup of water
1 banana or 1 apple
1/4 cup berries (your choice of strawberries, blackberries or raspberries)
handful of cranberries

Put all the ingredients in a blender and blend until smooth. It makes enough for one large drink. Sip this smoothie throughout the morning. You'll find you're less hungry at lunchtime and will have far more energy.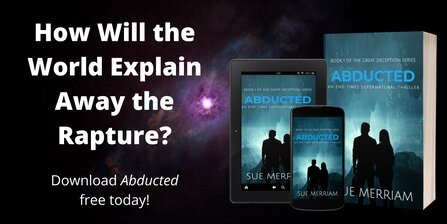 Banana Date Shake

Healthy blender recipes like this banana date shake give you the great taste of a milk shake without the dairy. Freeze this shake and you'll also have a great, dairy-free "ice cream".
1/4 cup raw, whole almonds, blanched
6 dates
2 bananas
1 cup of water
Blanch the almonds by dropping them into boiling water for 30 seconds and then rinsing them in cold water. The skins will then pop off easily. Place the blanched almonds, dates, bananas and water in a blender and blend until smooth. This recipe serves 1-2 people.
Both these recipes come from the book, Fit For Life.

Kefir Shake Recipe

Kefir is a healthy probiotic drink that can build your immune system and help keep the candida yeast down. 
But convincing your kids of that and getting them to drink it is another matter altogether.
Fortunately, this recipe is rich and delicious and sugar free if you use Truvia, a sweetener made with stevia, and agave nectar. 
Your kids will love it, and so will you.
2 cups kefir
1 tablespoon cocoa powder
3 tablespoons Truvia sweetener
1 tablespoon Agave Nectar
1 cup of ice
Place all the ingredients in a blender and blend until smooth.  This shake recipe makes two shakes.

No Healthy Blender Recipes List
Would Be Complete Without a
Green Smoothie Recipe

Want to be sure to get your healthy greens in every day?  Put them in a smoothie.  I make myself a smoothie with spinach and baby kale leaves almost every day, and it gives me so much energy!  This tastes a bit like a mounds bar and is my favorite green smoothie drink:
1/4 cut coconut flakes
1 cup filtered water
1 banana
1 cup kale and/or spinach leaves
1 tablespoon maple syrup
1/2 cup chocolate chips

Place in a blender and blend until smooth.  Makes 1 serving.

Healthy Blender Recipes Also Boost Your Immune System
This goji berry and seed smoothie tastes delicious and builds your immune system. It takes a little preparation the night before but is well worth it. Use either hempseeds or linseeds in this smoothie or both. These seeds contain crucial fatty acids that fight off winter blues and make you feel better physically and mentally.
Hemp seeds provide you with crucial magnesium to ward off heart disease and help regulate your blood pressure. Linseeds, also known as flax, are also good for your heart. Including them in your diet will help keep away cancer and type 2 diabetes. Both types of seeds should be soaked overnight for the best effect.
Goji berries are loaded with antioxidants that boost your immune system and reduce inflammation by fighting off free radicals. Soak the goji berries for five minutes before adding them to your smoothie.
Here's the recipe:
1/4 cup soaked goji berries
1 banana
1/4 cup blueberries
2 tablespoons of either hempseeds or linseeds, soaked overnight
4 dates
1 large kale leaf
1 cup apple juice
Add the ingredients to a blender and blend. Simple.
Return from Healthy Blender Recipes to the Home Page