For The love Of Chickens!
by Brenda Snyder
(Lockport NY)
We both decided that we wanted to eat better, so I said I've always wanted chickens and my other half said, "Well, let's get some." So off we went to Tractor Supply and came home with 14-day-old chicks. Well that was a year ago; we now have 37 laying hens, one handsome rooster and 10 more 6-day-old chicks that we got from Tractor Supply.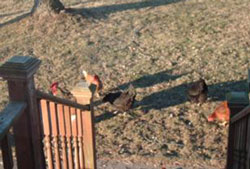 I've always been int
erested in being self-reliant, so gardening, canning and doing a lot of cooking from scratch is nothing new to me. Having so many chickens has opened up a lot of doors for us and being self-reliant. We did some advertising for the 30+ eggs we started getting daily and now we have regular visitors to our chicken coop. It's funny how many people come out to get eggs and say to me, "I've never seen a chicken before" or spend a few minutes taking pictures of our flock. Our girls have free range over our yard so they might meet you at the car or all be blocking the steps up to the house. They have been a joy to us and have also been a very steady source of income for our household as well.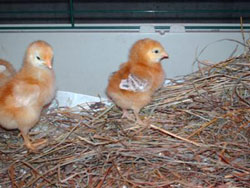 I have a website where I post money saving recipes like how to make your own laundry detergent, granola or even vanilla extract. A lot of times I will put stories about my chickens on there. I hope everyone decides to get chickens and let them run around and be free, you can see pictures of ours on GrowItSaveItUseIt.com.

Brenda