Fighting an Uphill Battle
by Daniel
(Spring Grove, IL. )
During my adventures to become a homesteader, I have had to become creative. This has included building garden boxes out front and fencing in the yard for any future additions of livestock.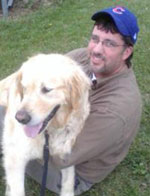 The most fun I have had is learning to garden by chance and reading what I could from the internet. So now that I have had a successful season with my vegetable garden, I now was looking to add livestock.

I have been contemplating how I was going to acquire these animals. By acquiring, I refer to whether I was going to have "outlaw" chickens and goats or if I were to get the ordinance changed for my "R-1" zoning problem.

R-1 is considered "residential basic" allowing 1 single family home with a 2 car residential garage. That is the maximum of what is allowed within my own 2/3 acre; if you desire a shed, you need to get it approved or if your need a fence, it needs a permit. I live in a county that require a minimum of 5 acres to have any livestock---including chickens. So being in R-1 zone, I can have 0 livestock.

On Monday I decided I would put together my research and have a meeting with the would-be powers at the "building and zoning" department. They were very nice and naive when it came to chickens and coops. They seemed to be fair and one inspector seemed like he was very interested in my success. They explained two avenues through which I could take in getting my chickens.

One was the changing of the county ordinance through a meeting with the county board members which would require assistance from an attorney. This would request a change for the county as a whole, and it would take about four months time.

The other avenue was to apply for a variance to my own property which would be to change my zoning and would take about two months, but I would only need to meet with a zoning department review board.

So I decided to meet with the zoning department review board, starting my adventure with one small step. They explained that going in front of the "county board" would cost about $1,500 not including attorney fees. So choosing the review board would be the cheaper solution.

Well I was right, it was only $975 to have a hearing with the zoning review board, whether or not I won or lose. Well right there I thought they were kidding. Who exactly from the review board would require to be paid? They are all on the government payroll and there was no outside intervention.

So why does it cost almost $1,000 to have a meeting, and then they could change my paperwork on my tax pin number. This $1,000 doesn't include my permit fee for a structure and health department permit because of my septic system which is another $150. I started thinking how long it would take to for these chickens to pay for themselves and whether or not I could change my zoning with a variance.

Well I decided that this would take a lot of work and cost that it would not make financial sense at this time. It looks like a possible solution would be to gather a group of like-minded people and change this ordinance in front of the county board...so one day maybe but not today!