Get the Homesteading Skill Builder Checklist For Free

Sign Up For Free Information About the Skills You Need to Homestead Successfully.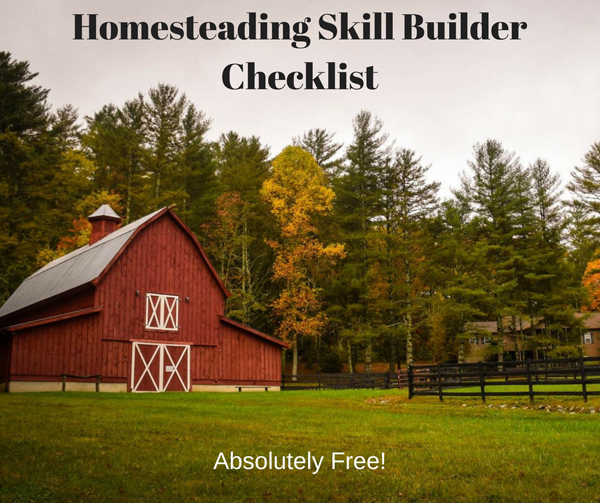 Learning to live simply and pursuing the self-reliant lifestyle is possible, but it won't happen automatically without developing the skills you need.

That's why I put together this Homesteading Skill Builder Checklist, to give you an idea of the important skills you will need to live self-sufficiently.

This checklist is absolutely free, but to grab your copy, you will need to fill out the form below.

Plus, you will be the first to know of any updates, offerings and other freebies that might come down the road.

Just enter your email below, and we'll get started.

By the way:  The Homesteading Builder Skill Checklist is in pdf form, so you will need a pdf reader to read it.