A season of Marigolds
by Daniel
(Spring Grove, IL.)
To pick your favorite season, most people would say Summer. But I am not like most people and the more I look, the more I notice the differences.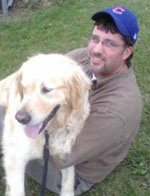 I like Spring, not the rainy, cold and muddy spring but the new life, warming air, new spring flowers and greening trees. This is when we plant our gardens, we get out and rid ourselves of the effects of cabin fever and we feel free again.

I love the cool nights--good sleeping weather and warm afternoons. I love the opportunity to plant my garden--earlier than most gardeners; I become impatient and want to extend my growing season. I love the trees growing their new leaves, and birds that come home after migrating down south.

Though my garden may be small and just getting started, I know that it is growing when I get my annual flat of Marigolds. I plant several Marigolds around my garden because my grandpa did in his garden when I was a kid.

But now I plant them to ward off all those pesky insects and it also adds color to a green garden. I had no problems with insects last year so I guess Marigolds do help in a veggie garden.

So for about $11, I help protect my garden and add some good color among the veggies. So run over to your favorite garden center and pick up a flat of Marigolds and put them in your garden and see if they protect your veggies this year.