Preparedness Planning Information

Preparedness planning information includes fast emergency preparation skills when you have little time to prepare and no more than a few hundred dollars to spare. Are you worried about terrorist threats, an impending hurricane or bird flu? Worried you don't have the time or finances to prepare?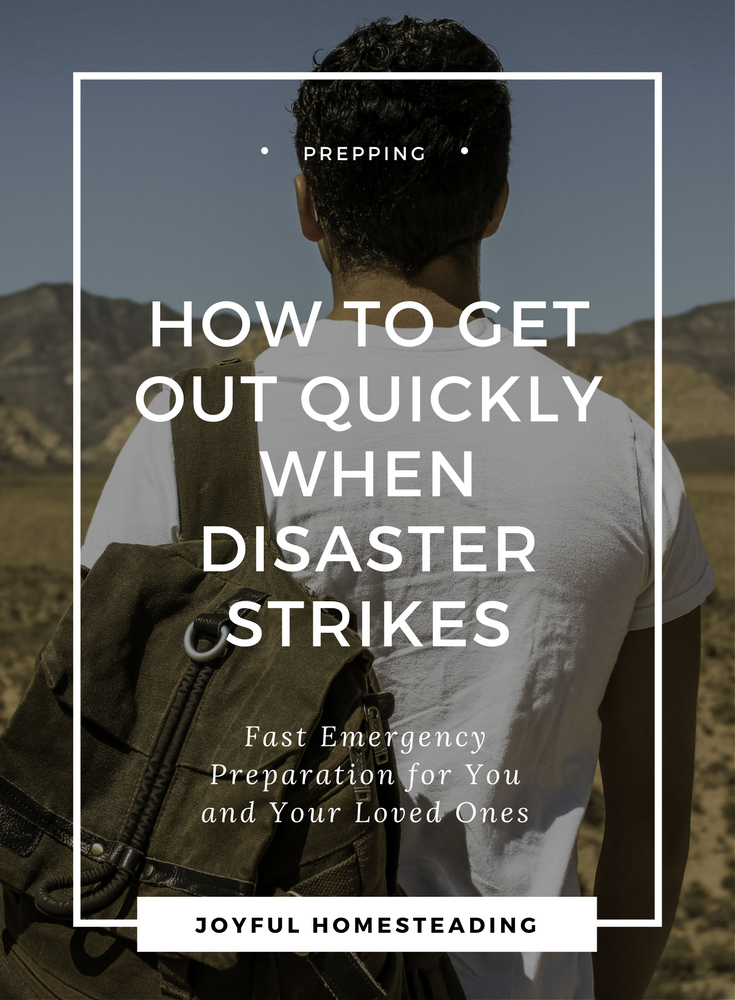 According to Kathy Harrison, author of the amazing book Just In Case: How To Be Self-Sufficient When the Unexpected Happens, the worst thing anyone can do is to rush out the door without a plan.

Without a list and a budget, you are likely to waste both your money and your time and neglect to pick up certain items that will make the difference between being fairly comfortable or suffering from hunger, thirst or lack of vital medicine.

Before you head out the door, gather some preparedness planning information. 

Take a few minutes to sit down with paper and pen and write up a supply list for your fast emergency preparation.
Then map out a shopping route to get the most done in the least amount of time. Divide up the tasks, if possible, between adults so you can cover the most ground in the shortest amount of time. Your tasks and purchases should include the following:
Preparedness Planning Information 

Gas Up
Take all your cars to the service station and fill them up. Gasoline is likely to be one of the first items in short supply, so get that first. Better still, always make certain your gas tank is at least half full.

Fill Those Prescriptions
Refill your prescriptions and get an extra month's supply, even if your insurance won't pay for them. The extra cost will be well worth it in an emergency. In an emergency, the last thing you need is to run out of your blood pressure medicine or other vital drug. While you're at it, pick up some extra over the counter medications for the best fast emergency preparation.

Preparedness Planning Information
and Water
And if you don't have any water stored, then get large, clean containers and fill them with water. You will need at the bare minimum two gallons of water per person per day.

Stock Up on Nonperishable Food
Look for canned goods, such as soups, stews, fruit and vegetables. Also stock up on things that don't need to be cooked, such as breakfast bars, dried fruits and nuts, boxed cereals and powdered milk. Such items are your best bet for fast emergency preparation.

Preparedness Planning Information
and Personal Items
Don't forget items such as toilet paper, first-aid and sanitary supplies, soap and toothpaste in your fast emergency preparation.

Have a Baby at Home?
Then be sure to stock up on diapers, formula, and wet wipes. It's also vital to have warm clothes on hand for your little one, such as a fleece or wool suit.

Preparedness Planning Information 
Emergency Lights
Look for hand-cranked flashlights and hurricane lamps. If you can't find those, then get plenty of candles, holders and matches for your fast emergency preparation. If you already have a hurricane lamp, pick up extra fuel and wicks and be sure to clean the lamp's globe. If you are buying candles, look for ones that are thicker rather than the tapers.

Emergency Cooking
A propane camp stove is useful for cooking if the power goes out, but make sure you put it in a well-ventilated area such as your garage or covered porch. Also make certain you have some extra propane cylinders. If you plan on using your gas grill, then be sure to refill its tank.

Stock Up On the Extras
Make sure you have plenty of batteries for your flashlights and a radio. Include board games, jigsaw puzzles, books and playing cards, crucial even in fast emergency preparation.

Get Cash
For fast emergency preparation, get as much extra cash from your bank or ATM as possible, preferably in small bills.

Got a Pet?
Make sure you have plenty of pet food on hand.
Related article:  The items you need in an emergency flight kit

Learn More About Being Prepared